UBNT UniFi AP, AC Mesh, 5-Pack
UAP-AC-M is wireless accesspoint 2×2 MIMO with modulation speed up to 300 Mbps for 2.4GHz band (802.11b/g/n) and up to 866 Mbps for 5GHz band (802.11a/n/ac). The UniFi AC Mesh AP is designed to discreetly integrate into any environment and can be used indoors or outdoors. Device is compatible with 802.3af PoE Alternative A and 24V passive PoE. You can power it with an 802.3af alternative A compatible switch, EdgePoint™ EP-R6, UniFi PoE Switch, or the included Gigabit PoEadapter. Use the included omni antennas, or use the included fast-mount adapter to install the AP on an optional connectorized antenna for expanded range coverage and customized pattern shaping.
The UniFi AC Mesh AP can be mounted on a wall, pole, or fast-mount of a Ubiquiti high.gain antenna. (All accessories are included.)
Unit central management UniFi APs doesn't have own web GUI and you manage them via UniFi Controller, which you can download on UBNT websites here: http://www.ubnt.com. Or you can manage UAP devices using UniFi Cloud Key which has UniFi Controller preinstalled. Additional benefit is fact that UniFi Controller software is free of costs and includes advanced functions without limitations.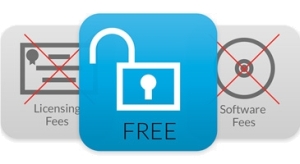 Specifications

Dimensions

353 x 46 x 34.4 mm (13.9 x 1.81 x 1.35″)

Weight

152 g (5.36 oz) with Antennas

Networking Interface

2×2 WiFi dual band / Ethernet Gigabit

Ports

(1) 10/100/1000 Ethernet

Buttons

Reset

Antennas

2 Dualband antennas

Wi-Fi Standards

802.11a/b/g/n/ac

Power Method

24V Passive PoE (Pairs 4, 5+; 7, 8 Return);802.3af Alternative A (Pairs 1, 2+; 3, 6 Return)(Supported Voltage Range: 44 to 57VDC)

Power Supply

24V, 0.5A Gigabit PoE Adapter*

Maximum Power Consumption

8.5W

Max TX Power

20 dBm

BSSID

Up to Four per Radio

Power Save

Supported

Wireless Security

WEP, WPA-PSK, WPA-Enterprise (WPA/WPA2, TKIP/AES)

Certifications

CE, FCC, IC

Mounting

Wall/Pole/Fast-Mount (Kits Included)

Operating Temperature

-30 to 70° C (-22 to 158° F)

Operating Humidity

5 to 95% Noncondensing

Advanced Traffic Management

VLAN

802.1Q

Advanced QoS

Per-User Rate Limiting

Guest Traffic Isolation

Supported

WMM

Voice, Video, Best Effort, and Background

Concurrent Clients

100+

Supported Data Rates (MBPS)

802.11a

6, 9, 12, 18, 24, 36, 48, 54 Mbps

802.11n

6.5 Mbps to 300 Mbps (MCS0 – MCS15, HT 20/40)

802.11ac

6.5 Mbps to 867 Mbps (MCS0 – MCS9 NSS1/2, VHT 20/40/80)

802.11b

1, 2, 5.5, 11 Mbps

802.11g

6, 9, 12, 18, 24, 36, 48, 54 Mbps